Chiropractic Is For Every BODY
"We'd rather grow healthy children than fix damaged adults."
impACT Chiropractic was created with a simple mission—to inspire and help families and our community strive for health with amplitude. How do we do that? We provide chiropractic care for the whole family. impACT Chiropractic is an all ages and all stages practice. We strive to provide the best chiropractic care for every age and at every stage of life because we know that nothing is more important than growing a healthy family.
Littles & Kiddos
Up to 95% of infants have misalignments after birth. Gently restoring nerve system function often relieves colic, ear aches, acid reflux, and more.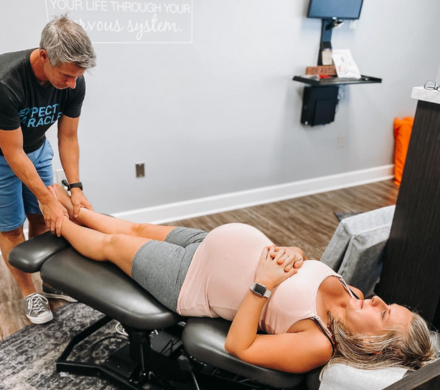 Moms To Be
Regular chiropractic care during pregnancy helps gently balance the pelvis, allowing baby to move into optimal position for a safer and less stressful birth.
Fantastic Families
Nothing is more important than the health of your family. Chiropractic care is the backbone of a healthy family. That's why chiropractic is a family affair!
Every BODY Else
If you want to sleep better, focus better, have more energy, have fewer aches and pains, and improve your immunity, then you owe it to yourself to explore the benefits of chiropractic.
Our Patients Love Us
Dr. Turner is a caring and outstanding chiropractor that cares about the quality of life of all his patients regardless of age. He is reliable, trustworthy, and a great communicator of how the nervous system works.

NATHAN RADERS
Most of us cannot say that a trip to the doctor's office is something we look forward to. However, a visit to Dr. Turner's office in Conway SC can best be described as a real pleasure. I find I am experiencing less pain and more flexibility without needing to resort to pain relievers on a daily basis.

CARL HARDY
Dr. Turner is awesome, knowledgeable, approachable, and helpful. He listened to my concerns and gave me the perfect treatment to address them. He has expertise in many therapies outside of chiropractic adjustments and understands the connection between the body, mind, and nervous system very well. I recommend him without hesitation. His office staff is also very friendly and encouraging.

TAMMI OSBOURNE
I have been a satisfied patient for over five years and am grateful for the treatments for back, neck, shoulder, and even sinus problems. Dr. Turner listens to you when you describe your symptoms and explains the requisite treatment. He also provides guidance for making smart life style choices and will refer you to specialists if needed.

SUSAN SLOVIK
They deliver the whole package...chiropractic, rehab and wellness! Awesome staff! Great service! They make you feel terrific! Definitely try them out! You will not regret it!!!

RON FISH
Love, love, love Dr Turner and the staff at Turner Chiropractic! Dr Turner has worked wonders on my husband's chronically impaired back as well as mine. Gentle yet thorough evaluations and adjustments, I recommend this practice without reservation.

APRIL VERTA
Great facility with an awesome atmosphere and friendly staff!

DANIELLE PELLATIER